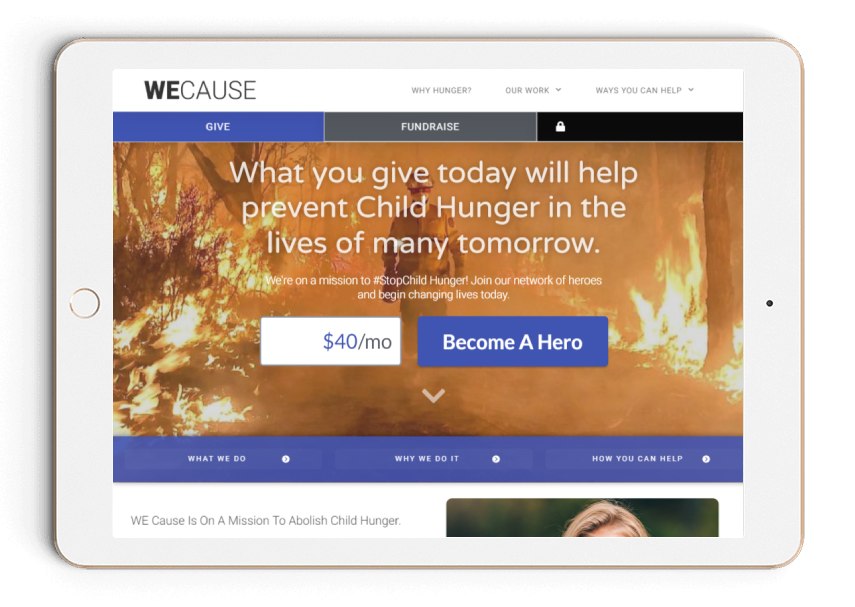 $1 will provide $100 of aid to nonprofits around the world through our In-Kind Program.
Why We Cause: As you may envision many of these hungry children don't get the nutrition they need.
We've helped provide more than 2,002,250 meals to over 240,270 Hungry Children in need. Join In Today! Each dollar you give will multiply 5x to provide much-needed Nutritious Fruits & Vegetables to Hungry Children.
What you get out of giving to this cause...
WE Cause helps rescue more than 2,402,700 pounds of Fresh Produce from being thrown away in Landfills every year.
Interested In Getting Involved?
The Purpose of WE Cause is to use technology as a tool to bring change for anyone, anywhere. To accelerate community-led transformations that affect many lives and philanthropy as we know it. Bringing skills that can change the lives of people in America and developing countries. Providing worldwide relief and aid to reduce human suffering as a result of hunger, poverty, disease, war, natural disasters and other circumstances creating widespread human need and engage in feeding, food, education and Medical Aid distribution activities for charitable classes of persons throughout the state of Arizona, the United States and appropriate foreign countries.
and see how WE Cause is making a difference.